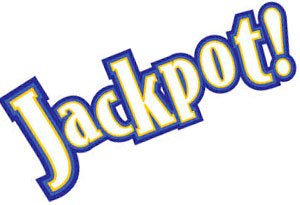 Progressive slots list presented on our sites – it is games which are the most popular with players and profitable for the casinos. These are the games with a progressive jackpot as the top win. The progressive jackpot grows every time a player at any online casino all over the world plays that progressive slot. It happens because a small share from every bet goes to the progressive jackpot. Since players can play the same progressive in different online casinos the jackpot grows very quickly until someone hits it.
You can see the current size of one or another jackpot over the slot reels. Most progressives have definite rules for players to follow in order to be eligible for the progressive jackpot. However, to tell the truth, the odds of hitting a progressive jackpot are quite low.
How to win a jackpot on slot machines
As a rule, the key to a progressive jackpot is hitting a predefined combination of symbols on a payline. However, nowadays more and more slots with a random jackpot appear. Perhaps, the most famous progressive slot with the random jackpot is Mega Moolah developed by the top gaming software provider, Microgaming. Actually, this game offers 4 tiered jackpots which can be won during the bonus game which is triggered randomly.
Another leading software development company, PlayTech has some unusual progressive slots in its portfolio. One of the recent additions to the family of PlayTech progressives is Marvel multi-level mystery progressive slots. These slots have 4 linked Progressive jackpots in fact. Marvel Progressives can be won during the bonus game triggered randomly, too. The Bonus Game is played on the grid with 20 squares which have different jackpot symbols each. To win any of the jackpots the player has to find 3 identical jackpot symbols.
PlayTech offers its players the Dollar Ball game which is the Progressive Sidegame. The player must make a side bet and to choose 5 numbers out of 49. Then during the main game 5 numbers will fall out. If all 5 numbers are identical to those chosen by the player, the Dollar Ball Progressive Jackpot is hit.
RealTime Gaming offers a lot of slots with random jackpots. The random progressive jackpot can be won after any spin. Nothing matters here, but luck. Neither the number of paylines nor coins can help win the Progressive Jackpot. However, they say the higher the bet is, the more chances to win the Jackpot the player has.
Some gaming software companies, for example, Microgaming and Playtech don't let you play Progressive slots in the Practice Mode, only when you are playing for real money. But there are other software providers that allow trying out progressives for free. They are RTG or Rival Gaming, Bossmedia and others.
Related article: 4 Tips on Winning Casinos with Progressive Jackpots