Play NetEnt casinos online, get NetEnt online casino bonuses
There are two reasons to gamble: for money, and for entertainment. NetEnt focuses squarely on both. Net Entertainment is a software development company working primarily in the casino business to bring players the best in online casino games.
Their slots are legendary, as are their jackpots and tournaments. Alongside Microgaming, you'll find NetEnt at some of the very best online casinos, and virtually all casinos that carry NetEnt games are worth your while.
With a focus on creating entertaining, engaging games with decent payouts and excellent graphics, you'd be right in thinking they're one of the industry's most popular choices. But what is NetEnt, where can you find their games, and how can you win serious money from NetEnt casinos?
What Is NetEnt?
NetEnt is an independent games development company. They specialise in developing and creating casino games, with their slots catalogue in particular one of their main assets. NetEnt isn't a casino – they work with casinos, licensing out games to ensure casino operators have access to the best technologies, the best network jackpots, and ultimately some of the best games in the business.
Who Owns Net Entertainment?
NetEnt is a limited company listed on the NASDAQ Stockholm Stock Exchange, so it's not owned by any one person. Instead, it's owned by and accountable to shareholders via its board of directors. Heavy stuff, no? This isn't some fly by night operation that's here today, away with your money tomorrow. They're a fully legitimate business, alongside other major Swedish companies on the country's national exchange.
Where Is NetEnt Based?
NetEnt are based in Stockholm, Sweden, as you might have guessed from their listing. It's headquarters are based in the Luntmakargatan area of the city, in case you want to pay them a visit.
When Was NetEnt Founded?
The company was founded back in 1996, pretty much the Stone Age of online gambling. When you consider that the first online casino was launched in 1994, it's clear to see that NetEnt were in on the ground floor, as pioneers of this industry.
How To Win At NetEnt Casinos
There's no easy, guaranteed way to win all the time. However, you can check out our loose NetEnt slots for recommendations on the games with the best RTP percentages, or read more about the progressive slots jackpots available if you want to plot your strategy.
A NetEnt History: Back to where it all began...
The NetEnt story begins in the 1990s, when the company was founded that would change the face of casino gaming forever. But actually, if you dig just a little deeper, you'll find that they didn't just decide one day to get involved in the iGaming industry.
Instead, NetEnt developed out of an early casino brand, Cherry, which was one of the largest operators of land-based casinos across Scandinavia. Business was booming throughout the 70s, until the Swedish government introduced a new ban on physical slot machines, slashing the business down to size overnight.
There was no choice - they had to make savings, and radically adjust their business model.
In the 80s, as the Cherry brand worked through these difficulties, it bought other Swedish gaming companies, which had also suffered in the midst of the downturn. By the early 90s, the company was supplying physical slot machines worldwide, with strong success particularly in Eastern Europe. It was clear that their success was to be found internationally.
In 1996, NetEnt was formed, with the backing of Cherry and additional external investment, to the tune of 8.5 million euro. With Cherry now fully behind the NetEnt business, its preliminary adventures into the hitherto unexplored realm of the Internet were to prove decisive in shaping the next 20 years of its success.
In 2016, the company celebrated their 20th anniversary, concluding their second decade of dominance in the market for online casino games. Today, they partner up with some of the world's leading online casino brands, providing the games we all know and love.
NetEnt Games & Why We Love Them
NetEnt has a lot of games - over 200 at the latest count, with over 100 of the biggest casinos in the world carrying some or all of the collection. They're the product that has won NetEnt so many fans in the online gambling industry, particularly for slots like Gonzo's Quest, Aliens, and my personal favourite, Guns n' Roses.
Starburst is another classic that has stood the test of time, and been one of those slots that has transcended the genre into more mainstream appeal. If there's one thing NetEnt do very well, it's making casino games. Here's our top recommendations for NetEnt games you might want to check out:
Gonzo's Quest
Aliens
Starburst
Dracula
Invisible Man
Jack and the Beanstalk
Guns n' Roses
Arabian Nights
Jimi Hendrix
Cash Bomb
While the majority of their titles are slots games, including some with progressive jackpots, there are also live dealer games available for roulette and blackjack fans, for a more human touch.
How Do NetEnt Slots Work?
NetEnt slots almost all adopt the standard format - if you've played many slots before, you'll already be familiar with the basics. There are three types of slot - AWP, video slots and progressives.
AWPs are your basic fruit machine style slots - usually with three reels. They have fruity symbols, match the symbols, and you get paid. A fair simply concept, but a popular niche of the NetEnt catalogue.
Then you've got the bulk of their slots - video slots. These usually run across 5 reels, and have any number of active paylines - sometimes ranging from 9 to 250, and more. Some quirkier game formats claim to have hundreds of thousands of winning lines, so many it's easy to lose count.
The idea is the same - you need to line up symbols on paylines to win the corresponding prizes. But these games are so much more interactive, with additional features and bonus rounds that can help you rack up additional winnings.
The third type of NetEnt slot is the progressive, which is a video slot with a bolted on super-jackpot - the kind that would make even Warren Buffet sit up and take notice. These games pay out in the millions to lucky players, in addition to their regular in-game jackpots.
No matter what type of slot, they all work by betting on the outcome of a spin of the reels. You choose your bet size and the number of lines you want to play where applicable, then hit the spin. The results are determined by a random number generator, which is weighted to reflect the return to player percentage of each game - the RTP.
Quick Tip: By looking at the RTP of a game, you can compare it to other slots. Higher RTP games mean you'll win more money over the infinite term - the casino has less of an edge, so the higher that number, the better that slot is for you.
So how do you choose a slot? The looser the better. Loose slots payout more money than tighter slots, obviously…that means you win more of your money back as a percentage over the long term, which usually translates into easier wins.
Check out our loose NetEnt slots recommendations below:
Mega Joker – 99%
Jackpot 6000 – 98.8%
Blood Suckers – 98%
Kings of Chicago – 97.8%
Devil's Delight – 97.6%
Simsalabim – 97.5%
Pirate's Gold – 97.3%
Zombies – 97.2%
Jack Hammer 2 – 97.1%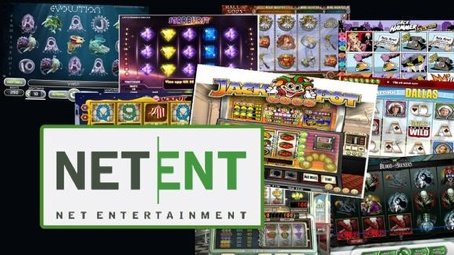 Progressive NetEnt Games

Some of the most popular games in the NetEnt catalogue are their progressive jackpot slots, and it's easy to see why. If you want the big money in slots, you go progressive. And they don't come much bigger than the progressives from NetEnt.
In case you don't already know, progressive slots are games with a centralised jackpot, which builds up every time a player anywhere in the world takes a spin. Quite quickly, these prize funds mount up into the millions, until they're scooped by some unsuspecting player.
The beauty of NetEnt progressives is that they're simply huge jackpots - prizes that you wouldn't believe were possible if they weren't verified as fact.
The biggest win in NetEnt history was from a single spin on their progressive Mega Fortune slot back in 2013. The player walked away with an astonishing €17.8 million jackpot. That's crazy money, even for progressive jackpots.
As standard, the average progressive payout on Mega Fortune stands at €3,466,629. But it's not alone - Dreams pays out an average win of €3,796,190, Hall of Gods €5,278,852, and Arabian Nights €1,056,920.
These are jackpots that just constantly build up around the clock, waiting to be won. Everyone who takes a spin on one of these games could be in with a chance of winning the jackpot - an instantly life-changing amount of money.
NetEnt does progressives so well because their network is so huge - and with a selection of games that's virtually impossible to rival, their one of the top names in progressives.
NetEnt Mobile Games
NetEnt games can be enjoyed in a multitude of formats, with mobile for some proving the most popular. Even if you just occasionally enjoy a game or two on the go, NetEnt gives you the flexibility with games designed specifically for touch devices.
Arguably their best example is the Mega Fortune Touch slot, which is specifically designed for mobile users. I've tried it myself a few times, and it's a good payer for sure. But I've yet to have the success of their biggest winner - a cool €5.6 million on this very game back in 2015, from a mobile device.
Imagine the shock of winning that amount on your phone, let alone ever. It certainly put NetEnt's mobile jackpots on the map. A wide range of NetEnt favourites are available with mobile support, playable on a range of devices through your browser or casino app.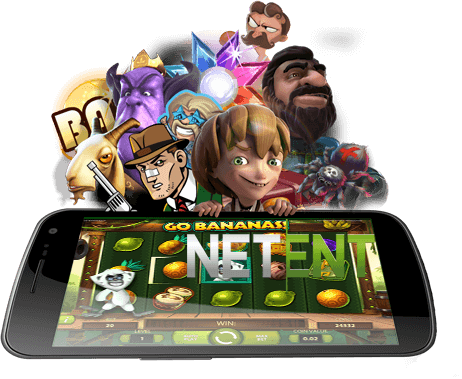 NetEnt Live Casino
In times gone by, you'd have to leave home if you wanted to see another human being. Today, that's simply not the case - all you need to do is fire up a NetEnt live casino game. The live casino offering proves NetEnt is about so much more than quality slots - they do quality casino games too.
Their live dealer games hookup players via a live video link to a human dealer, who plays through the game as it would unfold in a live casino setting. You're essentially playing at the casino, except you never left your home - the wonders never cease to amaze.
They do this well, including for mobile users, with access to roulette, blackjack and others with high quality video streams.
NetEnt Platforms
NetEnt games are supported in a range of different platforms, depending on your preference and the options available at your casino. You can play a selection of NetEnt titles on download, Flash, mobile, multiplayer, HTML5, iPad, iPhone app and Android platforms, for an optimised experience that fits you.
Incidentally, the best experience still remains Flash in-browser. While the mobile experience is catching up, most casinos carry a more limited selection of games, so there might be some that don't make the cut if you're playing on mobile. Although you can still usually access those same games on the desktop version with the same account...where there's a will, there's a way!
NetEnt Security
NetEnt is like the Fort Knox of casino games developers - if you're not authorised, you're not getting in. Their games are fair, transparent, and kept under digital lock and key, so that they're completely free from outside influence. Of course, you should also make sure you're playing with a trusted, secure casino, too - you can never be too careful.
From NetEnt's side, they've invested a lot of money in making their games as secure, and as fair as possible. Their countless industry seals of approval stand as testimony to their ongoing commitment to creating a safe, fair gaming environment for players like you and me. Isn't it nice to see successful companies giving something back.
Help! I Need Some NetEnt Support!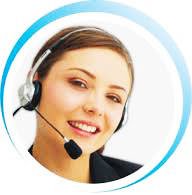 Hold your horses - are you sure it's a NetEnt thing? Your best best is always to check out with your casino's support team first of all if you need support, because it's most likely that any issues you are experiencing are casino side - they're probably nothing to do with NetEnt. NetEnt doesn't have any relationship to you as a player - you're just playing the games they made.
For their partners, which include the casino operators, NetEnt support is available around the clock, throughout the year. They're a client services business after all, and they do this incredibly well by all accounts. That's why they're able to hold on to such high profile contracts with the best casinos in the business - quality games, plus excellent service.
NetEnt Responsible Gaming
NetEnt take their obligations to players seriously, from fairness and transparency in their games, through to promotion of responsible gaming behaviour. With licenses in a number of different jurisdictions, NetEnt has a lot of compliance work on their plate - and they go above and beyond every year, without fail.
Of course, they don't actually have any relationship with individual players, only with the casinos. But they understand as well as anybody else the importance of advocating a responsible approach to gambling.
They are recognised across the industry by organisations including eCOGRA, Gaming Laboratories International, iTech Labs, and Technical Services Bureau.
Bonuses & Promotions
NetEnt games are usually among the flagship titles of online or mobile casinos. You'll find them pretty prominently in welcome bonuses, for example free spins bonuses or time play bonuses, where you are restricted to playing certain games as part of a bonus package. You might find that you get 50 free spins on Starburst, or 20 free spins on Gonzo's Quest - there are plenty of variations around.
You'll also be able to wager your deposit bonus cash on NetEnt slots, and in most cases, these will contribute heavily to your wagering requirements for withdrawal.
Free Spins Bonuses
These are bonuses, usually as part of a sign up offer or ongoing promotion, where the casino allocates a set number of free spins. On the downside, there are usually some restrictions on which NetEnt games you can play with your free spins, and sometimes there are maximum winning restrictions in place from the bonuses. However, these free spins are otherwise as good as gold - especially when you can use them on some of NetEnt's higher paying slots.
Not to be confused with free spins available in-game (which will still help you win money from your bonus), these are a great incentive to check out new games, or to size up a new NetEnt casino for your slots play.
No Deposit Bonuses
Sometimes you just want a little something to get the party started. A little love before you enter the room, shall we say. I'm talking about no deposit bonuses - a type of bonus offered by some casinos that doesn't require an initial deposit to trigger. All you have to do is open an account, and you'll get credited with the bonus cash - ready and primed for any of the casino's nominated NetEnt games.
These bonuses aren't as generous as deposit bonuses, and will have the usual restrictions in place around max wins and wagering. However, they're free, with no obligation to deposit if you don't win anything. Not a bad deal, and an excellent way to check out new NetEnt games.
Welcome & Deposit Bonuses
NetEnt casinos universally offer welcome and deposit bonuses to new players. It's one of the main marketing techniques in the industry, after all, and almost an expectation from new players. These are usually matched to the amount of your initial deposit, or your first few deposits, and tend to be paid as a percentage match ranging from 50% to 200%, but usually around 100%.
The wagering requirements are the most important restriction to bear in mind with these bonuses, but chances are high that your chosen NetEnt slots will contribute to your wagering requirements at 100%. That means you can get your hands on any winnings sooner.
Netent no deposit casinos
Touch Lucky Casino no deposit bonus
The new Touch Lucky casino welcomes new players and gives them £5 no deposit required bonus, as soon as you register and validate your real money account.
This bonus has a 100 times wagering requirement. It means you need to wager 100 x £5 = £500 before you will be allowed to withdraw your bonus. There is also a limit on the money you can withdraw. You can get up to £20.
Get £5 free at Northern Lights Casino
The Northern Lights Casino has the same promotion. They credit a new player's account with £5 no deposit required. The terms & conditions are similar to Touch Lucky's as well.
Pink Casino Free Bonus
Pink Casino gives £10 free. All you need to do is sign up and the casino will automatically fund your account with £10. To get this free money you must give valid debit or credit card details. The £10 free bonus is subject to the casino's wagering requirements. Casino Bonus must be wagered 99 times on selected games before the bonus and winnings will be transferred to your cash balance. The maximum win and withdrawal for a no deposit bonus is capped at £50.
NetEnt Awards
NetEnt is a multi-awarding winning developer, having scooped accolade after accolade at industry award ceremonies. In 2015, the company won a hattrick of awards at the EGR Awards, for Slot Provider of the Year, Mobile Supplier of the Year, and Innovation in Mobile - a tremendous feat by anyone's standards.
A successful night for NetEnt, building on their successes elsewhere, including WiG Awards, Global Gaming Awards, and their collection of IGA Awards.
The Verdict
Phew! Clearly there's a lot to learn about NetEnt, and I'm sure you're all itching to get started...but before you do, it's important to remember one thing.
NetEnt can't guarantee you'll win. They can guarantee somebody will win...but it might not be you, at least not every single time you play.
However, they can guarantee that you will be entertained, and I know from my own experience that whether the going is good or bad money-wise, I'm still having fun with NetEnt games. That's reason enough to play, in my book.
From Gonzo's Quest to Guns n' Roses, there's something for everyone, whatever your specific interests or demographic. Heck, even my mum enjoys the occasional spin on Starburst. Once she starts winning, there's no stopping her…
NetEnt have the reputation, but they also have the games to match. Trust me, you won't be disappointed.
Check out our recommendations on NetEnt casinos and NetEnt games, including the very best bonuses available for new players or no deposit, and see for yourself what the pinnacle of casino gaming feels like.