Online Roulette guide, play online Roulette in casinos

There is no other game all around that could be more strongly associated with the casino than Roulette. It is small wonder why it is often called the King of casino games. We can hardly imagine any casino without a roulette table. Luxury and excitement along with the simplest rules make roulette one of the most popular casino games worldwide. Another thing that attracts players is quite a low house edge, 2.7% in European roulette and 5.6% in American roulette.
Roulette appeared long ago, somewhere in the 17th century. Despite this fact the game has undergone few changes in the course of time. Some of those changes can be seen in the roulette we are used to, while others make up the variations of this thrilling game.
Land-based Roulette
Playing roulette in the live casino means thrill and excitement. First, you have to change cash into roulette chips or you can do it later (the croupier at the table can make an exchange). These chips differ in colour from ones for other games and other roulette players have. You can find roulette tables at a casino section for table games. You'll also see signs on the tables that state the table limits. There are usually European and American Roulette tables. You need to come up to the roulette table you like and put some cash or cash chips on it. When you decide to leave the table the croupier can exchange your chips back for casino cash chips to be then exchanged for cash at the casino cage. When it comes to the live roulette, you shouldn't forget about etiquette either. For example, you can't join the game if you wear casual clothes; there is a certain dress code.
Overall, the land-based roulette is a truly immersive gaming experience occurring in affluent and classy environment.
Online Roulette
However, if the noisy and busy environment is not the thing you like, then enjoy roulette online. You don't have to leave your place; you can stay at the comfort of your home and play this fantastic game on your PC or laptop. When you play roulette online you can find more types then in the traditional casinos. Besides European, American and French roulette, you can try your hand at Progressive roulette, multi-wheel, multi-player roulette, and mini roulette tables. You can first enjoy roulette free of charge in different casinos to choose the game you like most and develop your own strategy or employ any of already existing (you can read about them on our site). Then open a real money account and place a real money bet.
Online casinos also give you a perfect opportunity to feel the ambience of a real casino by playing Live Dealer roulette. You will be able to play a live game of roulette, watch other players place their bets and charming croupier spin a wheel with a ball and say, "place your bets and no more bets, please", etc. through first-class video stream. There are casinos online that run regular roulette tournaments giving the players an amazing opportunity to pit yourself against other players and win a share of a huge jackpot. You can also play online casino roulette and Live Dealer games on the go on your mobile device or tablet.
All in all, here are some unquestionable advantages of playing online roulette:
easy access to the game;
lower house edge;
more types;
better payouts;
lower minimum table limits;
privacy;
safety and security;
24/7 customer support.
Below there is a list of the top-rated online casinos with a good choice of roulette variations as well as some exciting promotions and bountiful bonuses.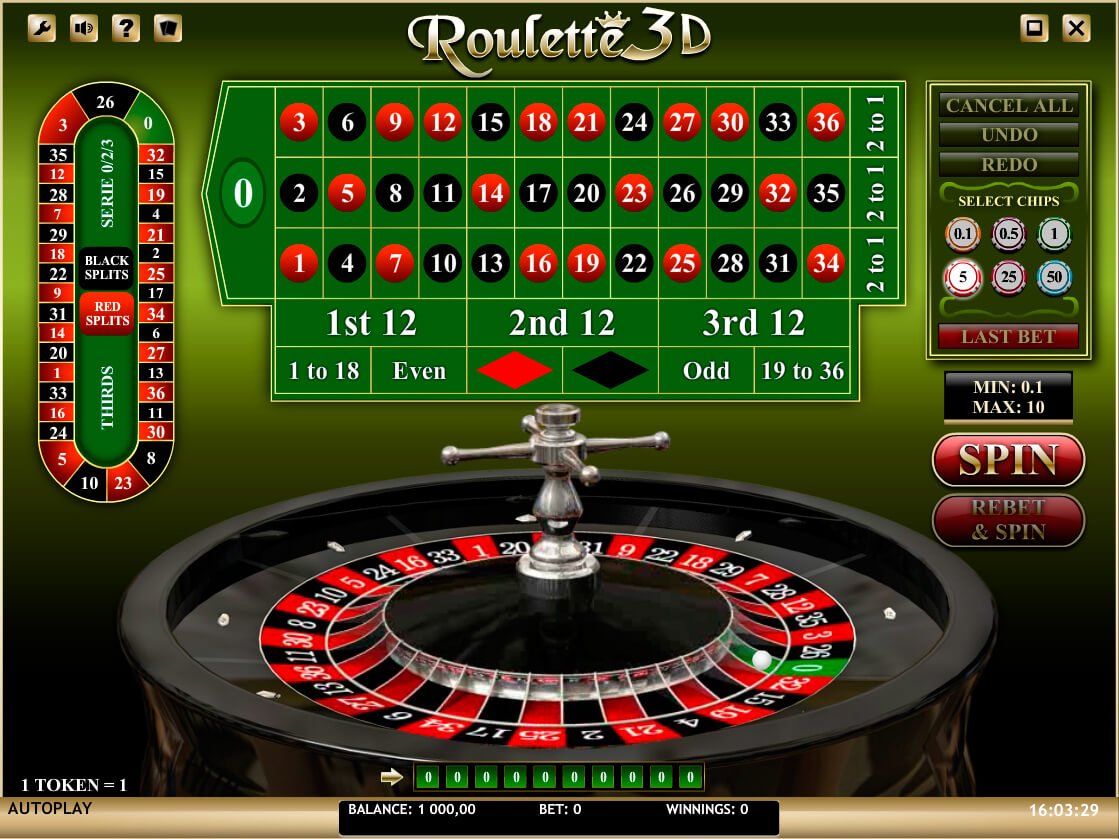 Play Now
Where to play roulette online?
Basics, Rules & Types
Online Roulette rules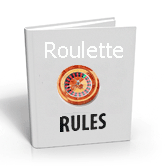 Roulette is a very easy game. All you need to play it is a wheel, a ball and a table with special layout. You will see separate boxes with numbers in non-sequential order both on the wheel and the table. You can place your bets on any number or a set of numbers. There are 37 numbers (36 numbers from 1 to 36 and a single zero) in European roulette and 38 (36 numbers, a single zero and a double zero) in American roulette. The first thing you should do to begin playing is to place your bet or bets on the table. Then watch the ball and wheel rotating and once they stop you will see whether you win or lose.
Types of roulette:
There are not too many types of roulette but you certainly find those you like best. Most of the roulette variations have the same rules with tiny differences.
Strategies & Systems
Roulette Articles