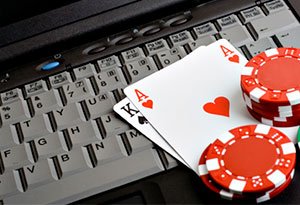 Before sitting down at the table to play, read some offline and online casino tips. These simple tips will help you be always with profitability and growth, and save your money!
Start playing casino games when you know them thoroughly! Never jump into a game if you know nothing about it. You must at minimum understand the basic rules of that game you are going to play. If you are at a land-based casino feel free to ask the dealer some questions or ask for a rules sheet which are available in most casinos. If you are playing online read the rules of the game. Search the Help section of a chosen online casino or find information on any other casino-related sites.


Always set a bankroll limit! Before going to the casino or playing online decide how much you can spend and don't exceed that amount! Any player can easily lose control while playing and start chasing his/her losses. Such behavior can result in going broke.


Never drink alcohol before and while gambling! The drinks are served free of charge at the land-based casinos and it is not because the casinos are generous. Due to alcoholic intoxication players lose of control and their rational faculty impairs. They start making silly mistakes and losing money. You must focus on the game that's why you must be sober.
Avoid progressive slots. There are a lot of casino slots tips and one of them is to avoid progressives. This type of slots has the highest house edge. The higher the jackpot is the lower the chances to hit it you have. That's why you'd better play other types of slots. You can find more casino slot machine tips on our site.


Use a Basic Strategy when playing Blackjack! The basic strategy chart gives good piece of advice on how to play blackjack hands in all situations. You can find the blackjack basic strategy chart in many books, websites including ours. Find it and try to learn and use it every time you play blackjack. You'll see that the strategy is an invaluable help. There are lots of other blackjack tips on our site.
And remember, the casinos make money every time the player loses. Therefore, one of the most useful casino tips is to stop on time. The casinos want you to keep playing and spend as much money as possible. The casinos don't want you to cash out your winning and go away. Therefore, if you manage to win big you'd better stop playing and walk away. And if you are on a losing streak you also should stop and go away in order not to lose everything.
You can read many more casino tips and tricks that concern different games including roulette, baccarat, craps and others on our site.