Keno Strategy Tips For Players
Best 6 online casinos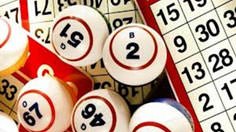 Keno is a game of pure luck. Nothing a player can do will influence the numbers drawn. Nonetheless, there are some guidelines for playing Keno wisely.
An attraction of Keno is that unlike certain casino games such as Blackjack, it offers large jackpots. When you bet on less than the maximum total of numbers, however, the payout decreases. So for entertainment purposes you can regularly bet on only two numbers, and you will win smaller amounts with greater frequency than if you were to regularly bet on 15 numbers.
Where to play keno online?
Then there are players who decide which numbers to play according to various strategies. In a strategy called 'Let the Old Man Chase You,' you play numbers that haven't come up in recent games. In 'Chase the Old Man,' you do bet on the numbers which have recently come up. 'Play It Again' involves retrieving a discarded losing ticket from a previous game and replaying the numbers on it. In a 'Successive Numbers' strategy, players bet on consecutive numbers, i.e. 24 and 25 or 79 and 80. When a player bets on the same numbers over a series of Keno 'races,' the strategy is called 'Let It Ride.'
As is the case with any casino game, money management is an important part of your playing strategy. Although a straight Keno wager is typically small, the more sophisticated betting options can add up to a tidy sum. You do want to be sure you aren't betting more than you can afford. Also worth your while is a reading of the odds for a given payout, available in the casino you are visiting.
Overall, when playing Keno remember
Strategy plays no role, it is a game of pure luck;
Learn the rules;
Try to find a casino with higher return payout percentage;
Set a loss limit and never exceed it;
Never play with the rent money. Only play with money you can afford to lose, and no more.
You can claim different bonuses to increase your time of playing and chances to win;
The fewer numbers you pick, the better your odds of winning;
Select successive numbers, for example, 1, 2, 3, 4, 5, etc.; many think this helps greatly.
Furthermore, Keno is the game with some of the lowest player's odds and the highest house edge around, so the best strategy is to steer clear of this game unless it offers a high progressive jackpot. However, nobody has ever reached jackpots high enough to overcome the casino edge.
While winning big at keno will certainly require a large slice of luck, there are strategies you can apply when playing keno in a microgaming no deposit casino that will fortify your chances of success. Try some of these tips for the smart keno player.
Top Five Strategies
1. Shop around the casinos
Keno is a much more profitable game to play online than in a real-life casino, as the pay-out percentages are generally far higher. That does not mean all web casinos are equal, so you need to shop around to find the best one for you. Here at NetBet, we collect information on all the best no deposit microgaming casinos. Take a look through our list and find the ones with the best pay-outs and bonuses.
2. Start with a few free games
Most sites will allow you to play for free and this is a good way to start, even if you have played real-life keno before. It will help you get used to the online interface and the different pace of playing on the web before you start putting money down.
3. Pick no more than six numbers and play online keno for real money.
New players make the mistake of thinking the more numbers they pick, the better their chances of winning. Actually, your odds decrease the more numbers you cover. On the other hand, the more numbers you pick, the bigger the potential jackpot. With all this in mind, picking six numbers represents a pretty good balance.
4. Make life easier with a multi-race card
Many microgaming sites will offer you the ability to utilise a multi-race card feature. This means you only need to select your numbers once and can then repeat that selection as you play. So, if you have lucky numbers that you like to pick, this saves the hassle of re-entering on every turn.
5. Keno is random, but you don't have to be
If you are planning on playing your lucky numbers, we strongly advise for your own sanity to stay consistent. While, yes, all the numbers are randomly generated, we've heard plenty of horror stories from players whose lucky numbers never came up other than the one time they decided to play a different sequence.
Keno can be one of the most lucrative online games. Make sure you find a good site for no deposit microgaming here at NetBet if you want to give it a try.