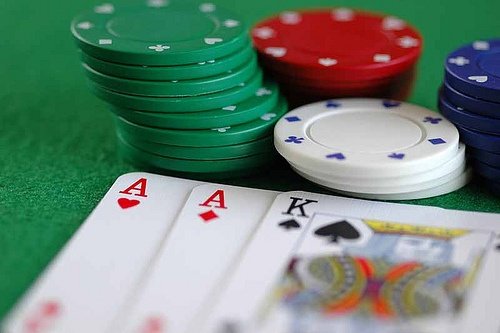 Even if you've years of experience playing Hold 'Em or Five Card Stud, that doesn't guarantee you'll find the transition to RTG (Real Time Gaming) video poker – easy. This is very much its own game, with its own set of rules and its own strategy.
To give yourself the best possible chance of success when you start playing video poker, take the time to look over our RTG video poker guide.
It all hinges on a single decision
While table poker games tend to be won by the player with the best betting strategy, every hand of video poker turns on a single decision: which cards you hold and which cards you muck. Presuming you already know the power ranking of poker hands, let's move straight on to one of the trickiest questions of all for new players.
The pair of 10s conundrum
As video poker only pays out for a pair of Jacks or higher, the most frustrating deal you can get is one with two 10s and nothing else of value. While many players will insist you're better getting rid of either one, or both, of these cards and trying to hit something entirely new on the draw, this is a rash strategy.
After all, there are two more 10s in the deck that could see you hit Three of a Kind, plus making any other pair will give you Two Pairs and making another trio will bring you up to a Full House, a winning hand that pays very nicely. So, discarding those 10s on sight is not always the right thing to do.
Video Poker Pairs
There are times, however, when you have to go in the other direction. If, for example, you have a pair of 10s in your hand but also have four of the same suit, mucking one of the 10s to find your flush is, obviously, a smart move.
Just as important as choosing the right cards is choosing the right casino. Every online gaming website will have its own video poker range, and it is essential to find the one that best suits your style of play and budget. Here at NetBet, we list only the best sites for RTG blackjack games, RTG slot games and video poker. Take the time to check through our list before picking the casino for you.