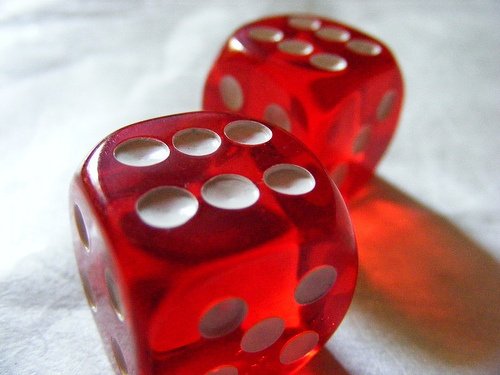 Of all the casino games, craps might be the most complicated. Of course, throwing a pair of dice is as simple as it gets, but the betting options that go with the craps table can put some people off playing in the first place. Don't let it put you off, though.
Learn the nuances of craps and there is potential for big returns – so head to the high roller casino for a game.
The full explanation of the rules is available on the game page, but here are five top tips to help you win at craps:
1. Craps odds rules: when to pass or come
The house edge is on the "don't pass" and "don't come" bets, but when it comes to the odds, the advantage lies with the player. The simple idea is to put the smallest amount on the "don't pass" line, then put a larger amount behind it. The same principle apples with the pass line. So bear this in mind when you place your bets.
2. Bet on the 6 or 8
These are relatively safe bets, with a higher probability of landing than other combinations. The house has just a 1.52% advantage, which means you should get regular pay-outs. The profit won't be huge every time, but it's a good way to start with craps until you learn the nuances of the game, build confidence and join the elite in the high roller online casinos and qualify for your high roller casino bonus. You can also bet against the 6 or 8.
3. Craps Dice Game – Bet against the 4 or 10
This is a higher risk strategy than betting against the 6 or 8, but the pay-outs are higher and you can win your stake back plus double your bet if you go against the 4 or 10.
4. Leave the hardways
In Las Vegas, the craps capital of the world, the hardways are considered tourist bets for those that don't know the game. They are good to enhance other bets, but a high roller would not make them the cornerstone of a strategy.
5. Playing Craps – Get the bonuses
An online casino is different to the real world. There are many bonuses, so watch out for them and use them to your advantage.