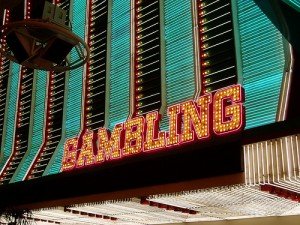 Online gambling is now one of the most popular online activities in the world. Current estimates value the online gambling market at around £26.5 billion, and millions of people play games in online casinos around the world every day; and now with added extras like free play bonuses and free spins, more and more people are joining the online gambling revolution. But exactly how much do you know about the history of gambling online and online casinos? For many people, the answer to that question would be, not much at all. So, to help you stay informed about online casinos, here's a short history of online gambling, from its beginnings in the 1990s to the present day.
Early 1990s
Online gambling began in the 1990s. The first online casino was created on the Caribbean islands of Antigua and Barbuda, where a new law called the Free Trade and Processing Act gave the government the right to grant casino licenses to websites and small businesses. Alongside the passing of this law, a new software company was founded – called Microgaming; this company developed the first online casino games, and is still in business today. In fact, we have Microgaming games available on NetBet right now!
Late 1990s – early 2000s
Online gambling spread to North America in the mid 1990s, when a gambling commission was set up in Canada called the Kahnawake Gaming Commission, which was allowed to issue gaming licences to businesses. This then allowed small businesses to set up online casinos, and the first of these opened in 1996. They soon spread across Canada and into the United States of America, where they became extremely popular throughout the mid to late 1990s. In 1996, there were only 15 online gambling sites, but by 1997 there were over 200!
Present day
The success of online casinos soon spread to Europe, and now online gambling is also extremely popular in the United Kingdom. Many people use online casinos every day to play their favorite casino games, including video game poker, and roulette. In fact, many people now prefer online casinos to those in real life, and their popularity continues to grow.