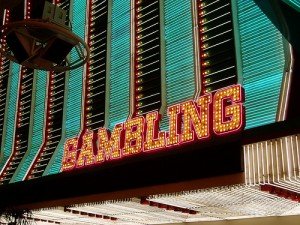 Some countries are bigger fans of gambling, others have banned it or restricted it to a few locations: the trip from Moscow, if you were thinking a few cheeky penny slots in Vladivostok, is for sure not worth it, with midday traffic and insane petrol costs. Taking things online really helped, making things a lot more accessible, with the current estimates value the online gambling market at around £26.5 billion, and millions of people play games in online casinos around the world every day.
Online gambling is now one of the most popular online activities in the world, and picking up popularity exponentially. It's easy to underestimate just how big the world really is, and the same goes for the global entertainment industry: the numbers are simply stunning. So did the numbers of people adversely affected grow larger: ever since 1980, when addictive gaming has been established as a clinical disorder, with the invention of more and more morally dubious ways to keep customers entrenched in the machine world, the number of addicts grew. You can read the grim tales about addiction and gamblers peeing into plastic cups to avoid leaving machines for 12 to 16 hours straight (some would say scientific studies, and who are we to argue?). Is the situation any easier on the players online?
Now there is a Gamblers Anonymous in pretty much ever civilized country in the world, and, as the costs of healthcare and education almost quadruple in the last ten years and CEO salaries increased almost tenfold (average salary by about 6% in the same period), it really is now or never: never were there so many opportunities to get rich or die trying. Gambling has always been the prerogative of the wealthy and the bored: those who were, in their understanding, men enough to take the risk, much in the same way aristocrats duelled in the middle ages and great men tried to conquer the world at the beginning of times. Given that there somehow always are half-naked gorgeous women near casinos, online gambling today is a seductive, dangerous and suave world filled with glamor, ruthlessness, and state of the art modern technology. But was it always like that?
With added extras like free play bonuses, 3D and video slots, sticky bonuses, sticky wilds, moving wilds, multiplying wilds, breathtaking graphics, progressive jackpots, interactive bonus games and free spins (walk into a casino and you can't spit without hitting a dozen free spins), more and more people are joining the online gambling revolution. But exactly how much do you know about the history of gambling online and online casinos? For many people, the answer to that question would be: not much at all. So, to help you stay on top and in touch, here's a short history of online gambling, from its beginnings in the 1990s to the present day.
Early 1990s
Online gambling began in the 1990s. The first online casino was established in Antigua in 1996 with 18 games (phwoar, you think, I know people who go through 18 games an hour…things have really picked up) where a new law called the Free Trade and Processing Act gave the government the right to grant casino licenses to websites and small businesses. Alongside the passing of this law, a new software company was founded – called Microgaming.
MicroGaming is one of the most astounding companies out there. It is a private company secluded from the world on the Isle of Man, who have created the world's first online casino using a secret laboratory and some form of blessing by the gods of the sea: now it is a major empire holding together a vast piece of today's online gambling network bursting with unbelievably high progressive jackpot wins (mostly on Mega Moolah) and fantastical CG. This company developed the first online casino games, and is still in business today. In fact, we have Microgaming games available on NetBet right now!
Late 1990s – early 2000s
Online gambling spread to North America in the mid 1990s, when a gambling commission was set up in Canada called the Kahnawake Gaming Commission, which was allowed to issue gaming licenses to businesses. This then allowed small businesses to set up online casinos, and the first of these opened in 1996. They soon spread across Canada and into the United States of America, where they became extremely popular throughout the mid to late 1990s. In 1996, there were only 15 online gambling sites, but by 1997 there were over 200!
200 was a big year for online gambling, with new casinos being born right, left and center, and new licenses being granted every day. Around 8 000 000 people have now become online gamblers who played on a regular basis, and almost 700 000 use electronic means of payment. The biggest win so far is around $414, 000. This certainly seems a lot to the lucky guy, although it would seem next to nothing now. It's 3 years until eCoGRA is established, which means the online gaming world in terms f rules and regulations is in complete chaos.
Present day
The success of online casinos soon spreads to Europe, and now online gambling is also extremely popular in the United Kingdom, US, most of all (statistically) Australia, and even the most remote parts of the world. Many people use online casinos every day to play their favorite casino games, including video poker and roulette. In fact, many people now prefer online casinos to those in real life for a number of reasons, and their popularity continues to grow. Online gaming is rapidly taking over the globe as people seek welcome distractions from global politics, climate change, and rising violent nuclear crises in the Middle East, hoping it's all blow over soon.
Fun (and not so fun) facts you probably didn't know about gambling:
The legend of Shoeless Joe goes something like this: a very gruffy looking man walks into a casino in Treasure Island in Las Vegas after a tough talk with his wife, slams down his $400 social security cheque, and, with blatant disregard to the rules, makes $1 600 000 out of it. He was aptly named Shoeless Joe by the security after they threw him out for being obnoxious. The name stuck.
The numbers of problem gamblers in their niche are the same, to the dot, as the numbers of serial killers in a healthy population of an average urban city: 3.5%.
Small, light-hearted, and humble, Cashapillar Online Slot casually offers a 6 000 000 coins jackpot win.
The total revenue from online casinos went up $3 000 000 between 2005 and 2006, and it keeps climbing.
The most likely type of person to fall for online gambling is a single young male.