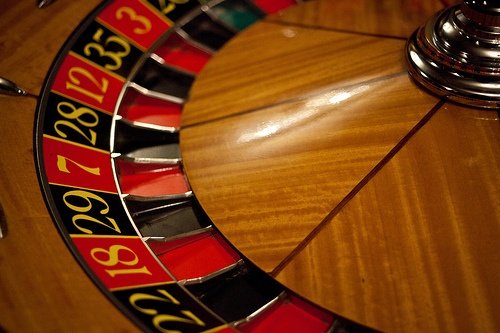 In recent years casinos have seen a period of massive growth, with new microgaming casinos as well as offline gambling establishments benefiting from the boom. With this surge in popularity came an increase in potential prize money, and a few brave souls have been brave enough to risk it all, and reaped the rewards of the huge jackpots on offer. Below are three of the biggest roulette wins the world has ever seen.
Ashley Revell
A man who really did risk it all. In 2004 Revell sold his house, car, watches, and other expensive items before heading out to Las Vegas to put his life savings on the spin of a wheel. Having heard about his plans, Sky One accompanied Revell to the casino to broadcast the big moment to millions of people around the world. With only the clothes on his back, the 32-year-old placed his $135,000 stake on red and let the wheel do its thing. Luck was on his side and Revell left the casino $135,000 better off.

Mike Ashley
The chairman of Newcastle football club, in 2008 Ashley visited a casino in London's Mayfair and made a complete bet on his lucky number, 17. His luck was in and after placing a wager of £480,000, he left the casino with £1,300,000 in his pocket. As well as expanding into other businesses, Ashley still owns Newcastle United to this day.
Sir Philip Green
Best known as owner of the Arcadia Group which owns high street shops such as Burton, Dorothy Perkins, Top Shop and Wallis, Green is also a successful if infrequent gambler. In the winter of 2005, Green is reported to have won in excess of £2,000,000 at a casino in Mayfair, a figure topped up with additional winnings of around £1,000,000 accrued over the festive period.
For obvious reasons, many of the world's biggest casino winners prefer to keep their identity secret so it is impossible to compile a definitive list of the most successful winners the world has ever seen. Regardless of where these three would appear in the rankings, they are amazing achievements all the same, and proof that roulette can reward those willing to take a risk.