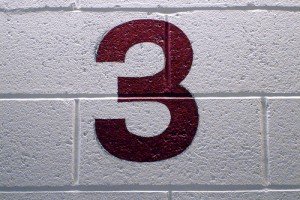 A while back we posted a blog entry about common terms used in online gambling, covering phrases like 'sign up bonus', 'microgaming', and 'free play bonuses'. At NetBet, we like to think that our blog helps online gamers both old and new make the most of their time gambling online; so, to help all of you gamers out there stay in the know, here's an explanation of three more online gambling terms that you need to know!
1. Best Online Roulette Systems and Strategies
Despite roulette being one of the most famous casino games, lots of people still aren't quite sure just how it works. Named after the French word for little wheel, roulette is played by putting bets on which number or colour a ball will land on after a wheel is spun. Bets can be placed on a single number, a collection of numbers, whether the number will be odd or even, or on red or black. The ball is loaded into the wheel, and the wheel is spun. Roulette is now also often played in online casinos, and many online gaming sites come with free play bonuses for games of roulette. At NetBet, you are able to play the Playtech roulette game, which is one of the most popular online versions of roulette there is.
2. Free Spin Casino Bonuses as a Chance to Become Rich
Like a free play bonus, a free spin is where the best online casinos will offer players a free spin on a certain game. In microgaming, spins are present in a number of different online games, so players have a wide range to choose from when playing their free spin. Sometimes, however, the free spin may only be offered on a particular game.
3. Progressive Jackpots in Worldwide Online Casinos
A progressive jackpot is where the prize money for a particular game will increase each time the game is played, providing that the player doesn't win.
So, there you have it, three more online gambling terms that you need to know. Are there terms used in gambling online that you don't understand and would like explained? Leave a comment below or on our social media pages, and we'll be sure to put together another one of these informative blog posts very soon!