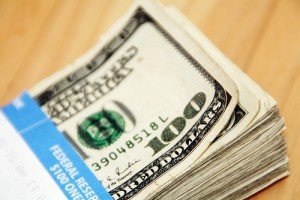 Fans of Microgaming online casino games should be delighted this week. Microgaming has announced that the progressive jackpot for one of its most popular game is about to hit a staggering $10 million (which is approximately £6.3 million). That's right: if you're planning on gambling online this week, you have the chance to become a millionaire ten times over!
Microgaming Mega Moolah Review: Choosing the right game
Right now, you're probably asking yourself just one question: which game do I need to play to get this bonus? The game is the aptly-named Mega Moolah, which Microgaming describes as the "millionaire maker". With the progressive jackpot approaching $10 million, this sounds like a bit of an understatement.
If you're unfamiliar with Mega Moolah, don't worry: it's very easy to understand and play. It's a slots game that features five reels and has an impressive 25 pay lines. It also offers a wheel of fortune jackpot game that players can take on for a chance of winning the highest possible payouts. The simplicity of the game (and its high number of pay-lines) mean that even new players have a reasonable chance of winning big with Mega Moolah.
The game has a wild African theme, giving it a unique, primal aesthetic. The game is decorated with images designed to evoke Africa and even uses exotic animals from the wilds of the continent as symbols on its reels. Cleverly, the wild African imagery is tied to the way the game is played. For example, the lion appearing on a reel gives you the chance to double your money.
Secure Mega Moolah Mobile Casino
Microgaming software is highly trusted and highly respected in the world of online gambling. Games produced by Microgaming are not only known for being fair and reputable, they are also known for being fun and engaging. They offer players decent odds of success and the chance to win big. Mega Moolah is no exception. If you're a fan of online slots games, this offering from Micrograming is definitely worth your time. What's more, because the progressive jackpot is about to reach $10 million, there's never been a better time to check out the game!