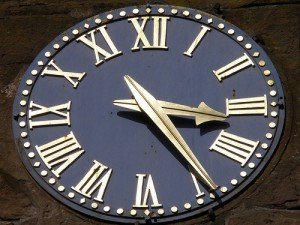 Plenty of new microgaming casinos offer free play bonuses to attract players, and it is increasingly common for them to offer these incentives in the form of a "magic hour" of free spins. Basically, you can play the slots for 60 minutes for free, and at the end of that period, whatever winnings you have amassed are yours to keep. This allows the player to try out the microgaming software without risking money, and to see if they like it.
Microgaming Casino Bonuses Guide
If you want to give microgaming a free spin in this way, here are some tips you can use to maximise the value of the free hour of play you get.
First, read the terms and conditions. Microgaming free spin bonuses can vary widely in how generous they are. Some sites will put a limit on how much of your winnings within the free period can be withdrawn or transferred to a real money account. Some microgaming sites will require a deposit for free spins. Decide if you think the bonus offers are attractive to you.
Second, download the software and get familiar with it. You will usually need to navigate to the "gaming lobby" and click on a button to start the free play casino bonus. But be careful! Once you click on this button, the clock is ticking and the magic hour is counting down. You don't want to waste any of your casino free play time in working out what to do, or making up your mind which game to play. Have a look around the microgaming software and make your decisions ahead of time. If any of the games are familiar to you, you can plan strategies, but keep an open mind; different microgaming casinos may have variations on the games you are used to.
Top List of Microgaming Casinos
Block out some time to make the most of your free hour. You want to make sure that you will be able to spend the whole hour playing, without distractions, phone calls or appointments. The 60 minute counter can't be paused while you get a cup of tea or answer the doorbell.
If you follow these tips, you are more likely to get the best online casino experience and maximize the value of the bonus.