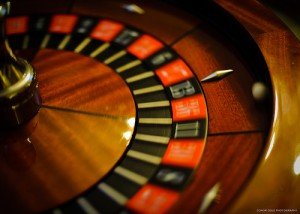 Roulette is one of the most popular casino games of all time. However, whereas it was once played in a casino, the fact that more people than ever before are now gambling online means that it has also taken the online casino by storm. This means that roulette can be played anytime, anywhere, without having to plan a trip to your local casino.
At NetBet, we like to help our customers make the most of gambling online by helping them with their betting strategies. We've already taken you through one betting strategy for roulette on our blog, the Martingale strategy (make this a link to that blog), and now we'd like to introduce you to another: the Kavouras roulette strategy.
Roulette Strategy That Works
Kavouras is the name of the man who came up with this strategy, which he believed helped maximise his profits from playing roulette. The Kavouras roulette strategy is based around four ideas:
1. Betting on a variety of numbers
You should always bet on a variety of different numbers, as this increases your chances of winning. Kavouras always bet on 20 numbers around the wheel, as he felt this made the game less volatile, and reduced any losing streaks.
2. The numbers should be randomised around the wheel
Roulette is a game of chance, and with so many different outcomes, you can never be sure of the result. That's why Kavouras always chose his numbers at random, and never formed any patterns when placing his bets. He believed that as the nature of roulette is truly random and chaotic, his bets should match this. He felt that matching the chaotic nature of the game with his bets would give him a better chance of winning.
3. Bet amounts and numbers – Roulette Winning Strategies
You should never bet the same amount on every number, but spread and differentiate your bets. He would also keep the bets low, so as to reduce his losses and increase profits.
4. Roulette Hits Strategy – Every win should be a profit
As the amount bet is so low, any time any one of his numbers hits, he makes a profit. This is why this method is so popular – so why not try it the next time you're playing roulette online?
Where to play Kavouras Strategy?