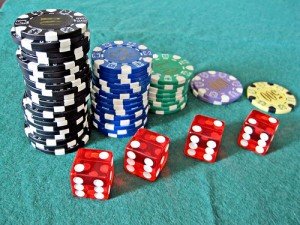 Most online casinos offer a welcome bonus – usually either totally free credit, or a first deposit match – but there are certain techniques of casino bonus play that can make even the best casino signup bonuses stretch even further.
Here are five top tips to help you make sure your own casino bonus play is as strategic as possible, without breaking any of the rules that often apply to the very best casino signup bonuses online.
1. Know what's yours – instant no deposit bonus casinos
First of all, you need to know exactly how much of your account balance is 'yours' and how much is bonus money that can't be cashed out.
In most cases, online casino banking software will display a total account balance and a separate 'bonus funds' balance, so keep a close eye on this as you'll need to play it through several times before you can make a withdrawal.
2. Check the deadline to get free casino bonus code
Lots of online casino bonuses come with a deadline, so if your first deposit match is subject to a seven-day limit, you need to make sure you meet any play-through requirements within that time.
Play-through means you must stake the bonus funds, win, and stake them again – often up to 30 times – before the final winnings will be turned into real cash you can withdraw from your casino account.
3. Wager conservatively – best bonus slots
To reach the play-through criteria, experienced players will adopt a conservative approach, usually betting on games with a high payout percentage where good strategy can increase your chances of a win.
If the table games with the highest payout percentages are excluded in the terms & conditions of your bonus, and you have plenty of time, consider checking the payout tables for your chosen casino's slots, and try your hand at some of those.
4. Don't break the rules on free slots sign up bonus
It's important to stay within the rules of your bonus if you hope to meet the requirements to withdraw the funds as cash.
Don't be tempted towards the 'wrong' games, as these may invalidate your bonus entirely; again, read the terms & conditions that apply to your specific bonus, and remember the rules.
5. Withdraw when you can after claiming best slots bonus in UK
Finally, if you are lucky enough to hit the play-through threshold, check your account balance to make sure your bonus funds have been turned into real cash.
You'll probably want to make a withdrawal just to be sure, and then you can start working on your next bonus. Alternatively, it makes equally good sense to use bonus funds as a way to 'try out' a new casino for longer, even if you never expect to withdraw any winnings you make in this way.