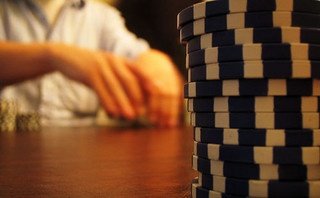 Like with everything on the internet, there are plenty of myths and rumors circulating about online gambling and online casinos. Covering everything from rigging conspiracies to security flaws and withheld winnings, a lot of these stories couldn't be further from the truth, but still continue to exist online, and can play a major part in putting people off online gambling. So with that in mind, here are the most common online gambling myths, debunked!
Online casinos don't pay out
Online casinos have in-built payout functions to ensure that players get their winnings whenever they want them. With a variety of different payout options, you can be sure that the idea that online casinos never pay out is just a myth. When using an online casino, you're able to get your winnings when, and how, you want them. The possible reason for this legend is a number of rogue casinos who quickly become well-known for not being fair to those customers. That is why we recommend you always make sure you only choose the best casinos that have been carefully tried and tested by a reputable authority on the matter.
You're less likely to win with online casinos
By definition, in gambling there is always the chance that you won't win, but the odds of you losing aren't any higher in online casinos than they are in real life. In fact, Return To Player is higher in online casinos than in land-based casinos, and some online casinos will even do special offers, with increased odds and better pay outs than real life casinos. The only way the best online casinos can attract customers is with plenty of bountiful bonus offers, which can be extremely generous, unlike land-based casinos that attract customers with fancy architecture and charismatic staff.
Online casino games are rigged
Whilst everyone wants to believe that online casinos are rigged – the truth is that they are not. The internet is full of rumor and conjecture about supposed conspiracies on online gambling websites, but in reality the games and slots are fair, and every player has just as much of a chance of winning. Exactly for that reason something called a Random Number Generator System is implemented in every reputable casino. Besides, the internet is a place completely free of any kind of boundaries, so if one casino cheated their players, everyone would soon know about it, meaning much bigger potential losses and perspective wins, so, cheating VS lost reputation, it's really not worth it. There are independent auditing agencies that do integrity checking, and we advise you join a casino that employs one of those.
Online gambling is less fun than traditional gambling
Back in the early days of the internet and social media, online activities were always painted as less fun than the same activities in real life, including gambling. However, with advancements in the social element of playing games in online casinos, online gambling is every bit as fun as going to a casino in real life. In addition, gambling online means you have access to pretty much every game under the sun – which is way more fun than the limited selection you'll have at your local casino! Considering higher RTP in online casinos, there is more money to be made here.
Casinos will keep your money and ignore you if they want to
Some people think that should they win big, they may not get paid. After all, this is about thousands or millions. In fact, however, casinos rake in millions and millions and millions every week, and paying out an occasional big jackpot does not make as much difference to them as you think. Some lesser known casinos may, which is why we recommend you work with casinos that we vouch for.
Casinos are all about luck and nothing else
While that is true to some extent (for example, in terms of slots, but even they have rules), actually, in practice, you only have to go into a casino and get someone tell all of the rules in even the basic game of poker and try to take them in all at once to learn how fantastically complicated a lot of the games can get. Strategy really makes a difference in any game. Making money professionally is incredibly hard, and not many people can pull it off. It also takes a flexible mind, high levels of intelligence, and high levels of mental duress. It's worth it, however, with some people earning a few thousand dollars a day playing, but the mental processes with something even as simple as card counting are hard on the psyche.
I'm going to use a progressive betting system and win big!
Most of the strategies employed to win against a casino fail because they have been devised by the casinos to get players to spend more money under a new excuse. There are a few working systems, but none of them are in open access, and they don't work every time. Some casinos are very aggressive towards people who employ strategies to, as they say, abuse the system, and reserve the right to terminate players' accounts who do things like flat betting, betting low, and employing strategies that allow to win big – although they don't mind at all when you lose thousands by using strategies that clearly don't work (most of the time) – like the Martingale System. The house always wins in the long run, one way or another.
Online fambling is illegal
This is just plain wrong. This myth is based on the recent limitations by the government of certain countries placing bans or restrictions on online gambling. Those measures, however, cover only a small part of online gambling communities and casinos and in countries where it is illegal to open an online casino it's perfectly legal to engage in gambling activities with offshore operators, which is clearly evident is you read the law carefully.
The fact that operators of most online casinos are based offshore (like Malta and Antigua), means that, even if online gambling activity is forbidden on the territory of any given country (like it is in Russia), as far as the law is concerned, the activity and financial transactions take place outside of the country's territory, which means they're outside of this country's jurisdiction. A perfect way to hack the system using legal means, really, some would say. Still, watch the regulations carefully: things change, and, even if they don't, the world is not the same all over. In some Muslim countries you can get in real trouble for wearing a skirt, let alone having more serious fun. That's what we say gambling is: fun, and no-one gets hurt. If some people can't handle it, well…Too bad for them.