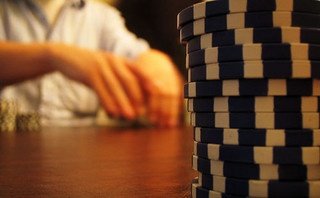 Like with everything on the internet, there are plenty of myths and rumours circulating about online gambling and online casinos. Covering everything from rigging conspiracies to security flaws and withheld winnings, these stories couldn't be further from the truth, but still continue to exist online, and can play a major part in putting people off online gambling. So with that mind, here are four of the most common online gambling myths, debunked!
1. Online casinos don't pay out
Online casinos have inbuilt payout functions to ensure that players get their winnings whenever they want them. With a variety of different payout options, you can be sure that the idea that online casinos never pay out is just a myth. When using an online casino, you're able to get your winnings when, and how, you want them.
2. You're less likely to win on online casinos
Again, this is just not true. By definition, in gambling there is always the chance that you won't win, but the odds of you losing aren't any higher in online casinos than they are in real life. In fact, some online casinos will even do special offers, with increased odds and better pay outs than real life casinos.
3. Online casino games are rigged
Whilst everyone wants to believe that online casinos are rigged – the truth is that they are not. The internet is full of rumour and conjecture about supposed conspiracies on online gambling websites, but in reality the games and slots are fair, and every player has just as much of a chance of winning.
4. Online gambling is less fun than traditional gambling
Back in the early days of the internet and social media, online activities were always painted as less fun than the same activities in real life, including gambling. However, with advancements in the social element of playing games in online casinos, online gambling is every bit as fun as going to a casino in real life. In addition, gambling online means you have access to pretty much every game under the sun – which is way more fun than the limited selection you'll have at your local casino!