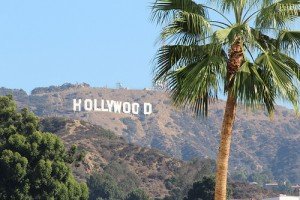 Robert de Niro, Leonardo DiCaprio and Brad Pitt will bring the drama of the casino world to Hollywood once again with the launch of The Audition.
Big bet on American Stars
The short film, directed by Martin Scorsese, is just 16 minutes long and is as much an advert as it is a feature film, as it's designed to promote Australian James Packer's $3.2 billion casino in Macau and a similar project in Manila.
Reports suggest that each actor was paid $13 million to appear in the short, which does not actually feature the casino at all, and the film cost more than $70 million to produce. Such is the power of the modern casino world, few other industries could afford such an opulent piece of content marketing.
It's a brave step for Packer, but the actors have almost certainly signed on as brand ambassadors, rather than just actors in a short film. De Niro has become an integral player in films about casinos, starring in the 1995 Scorsese film, simply entitled Casino, while DiCaprio has forged an enviable reputation as a playboy who spends his downtime with models in exotic locations.
Hollywood gambling for Macau business
Western cinema has a powerful impact on the Far East and this motley crew of heavyweight actors will undoubtedly make waves in Macau. If they all make an appearance in a carefully choreographed PR campaign, the casino will draw huge crowds that should make their fees pale into insignificance.
Macau is one of the gambling capitals of the world, but recent steps to combat corruption have led the big players, the 'whales', to shrink into obscurity. Macau's gambling revenue has dropped by as much as 33% in the last year, but Packer's venture could breathe new life back into the gambling community and turn this Portuguese enclave of Hong Kong into a high roller's dream.
So before you venture on to the best casino online, think about heading to Macau for your next big holiday, rather than Las Vegas, and you might just meet Brad Pitt in the lobby as you head down for a game of blackjack.