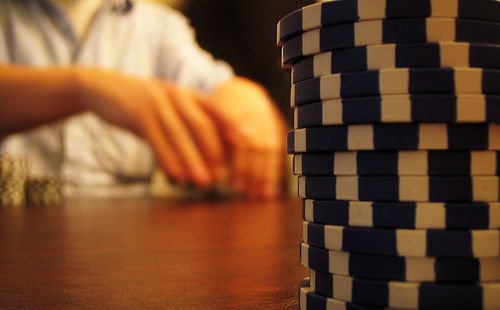 Fancy trying your luck at the online tables but have never set foot (or should that be 'clicked mouse'?) inside an internet casino? Even hardened gamblers with plenty of experience playing in real-life card clubs can be put off their stride when playing online for the first time.
Before you make your first deposit and stack your first handful of digital chips, take the time to consider the following simple but important tips about online casino games.
1. Shop around first
Though you might be itchy to start laying bets, it's highly advised that you take a little time to check out the lay of the land first. Here at NetBet, we've mapped out all the most trustworthy and popular online casinos, listing their rating and casino bonus code.
2. Don't pay depositing fees
On some sites, certain payment methods will demand extra charges. Regardless of how you want to make your deposit, there's guaranteed to be an online casino that will allow you to do it without fees, so wait until you find one before you start playing.
3. Bag as many bonuses as possible
Whether you're a high roller or you just like to the lay the occasional flutter, open an account in more than one casino. Each one will reward you with a sign up casino bonus, meaning a bigger overall bankroll for your online play.
4. Know the bonus conditions
Before you sign up, make sure you read the terms and conditions of every bonus. In many cases, they will only be accessible should you play a certain number of games or bet a certain amount of money first. If you're not prepared to go that far, then it won't be worth making the initial deposit.
5. Withdraw after any big win
Once you hit any large win, make an immediate withdrawal. It doesn't have to be all your cash – you want to keep playing, after all. But it's a good habit to at least cash out half of every big win. Why? Because it's very hard to envision the digital figure on your screen as real money until it's safely settled in your bank account. This makes it all too easy to take that big haul you just raked in, throw it down on a silly bet and watch it quickly disappear.
Online casinos are a fun and (sometimes) lucrative way to spend some time. Be sure, however, that you gamble responsibly and keep these tips in mind when you start playing.