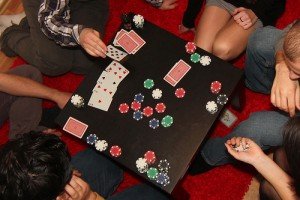 Since 1994, when they launched the "first genuine online casino", the software development company Microgaming Software Systems Ltd has continued to revolutionise the gambling industry with their diverse array of new microgaming casino concepts. Consequently, it is no surprise that their company has evolved and expanded into one of the most prominent figures currently operating within the online gambling industry.
All Microgaming Casinos – future vision
Never keen to stick to the status quo, Microgaming's team of skilled developers have continued in their pioneering endeavours and have designed a wide range of virtual reality and augmented reality microgaming software as well as a variety of wearable mobile devices that could potentially revolutionise how the users on online gambling sites interact with one another. Speaking about these technological innovations at this year's ICE Expo, Microgaming's company chief executive, Roger Raatgever, stated: "We believe wearables are poised to offer a unique gambling experience… we've studied hard and we believe each technology suits a different type of gaming. For example, we developed an online slot for the Oculus Rift VR and Google Cardboard headsets. The 360-degree view and interactive elements delivered an immersive experience like no other!"
UK Microgaming casinos list: Online gambling in Virtual Reality
Raatgever went on to say: "This year we took our Oculus Rift offering to the next level. We created a virtual reality 3D roulette set in an expansive space scene that used advanced natural motion controls, allowing the player to place chips using their hands."
Furthermore, Raatgever also commented on how the current trends of the online gambling industry hint at a promising future for new microgaming casinos that incorporate mobile device technology within their betting, casino and poker practices. As Raatgever himself conveys: "Mobile is booming, and we estimate mobile gambling should account for more than half of all interactive gaming revenues by 2020. The online gambling market in 2015 is projected to be worth £23.8 billion in gross wins, nearly one-third of which is estimated to come from mobile. That is expected to grow by 9% in 2016 to £26 billion, with mobile carving out a 39% market share."
Consequently, regardless of whether you are an online poker player, an interactive casino aficionado, or you simply enjoy placing a few bets at the weekends, these new microgaming casinos are definitely one to watch as every aspect of our modern lives looks set to become increasingly integrated with technological devices. Could these new microgaming casinos be the future of online interactive gambling sites? We'll soon see!