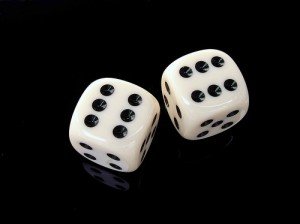 Online gambling has taken the internet by storm, and is an industry which is growing year on year. The huge range of online gambling sites can be intimidating to new players. So where do you start?
1. Casino gambling strategies – hone your game
A slapdash approach to every game is unlikely to pay off financially, so once you have found a game you enjoy, practise strategies to really get to know the game inside-out. Eventually your chances of winning should begin to increase.
2. How to win money gambling ? Strategise
Generally speaking, games with a lower jackpot represent a better chance of winning. By weighing up the risks and rewards of various games, you should be able to strike the right balance between the amount you pay out and the amount you reap in rewards.
3. Online Gambling for Profit ? Look out for offers
Many online gambling sites offer introductory offers for new players, such as free play bonuses, or offering to match your initial stake. Taking advantage of these can be a great way of getting to grips with online gambling with little financial risk to yourself. You never know, you might just win big.
4. Know when to quit – Show betting strategy
Pushing your luck is one of the commonest downfalls when it comes to gambling. Winning creates a huge adrenaline rush and it can be tempting to keep going in the hope of an ever bigger jackpot at the end.
Unfortunately, chances are you will just gamble away the winnings you have already accrued. If you're happy with your current return, pocket it rather than risk losing the lot.
5. Trusted Gambling Techniques Listen to luck
Some people are lucky, others are less so, and some days luck might not be on your side. If you're having an 'off-day' cut your losses and leave it for another time. Set yourself a limit per day or per week, and make sure you stick to it.
Gambling online is bags of fun as long as you know your limits, and can sense the best time to stop. Master the games you enjoy and you might be surprised at how much you could win. Good luck!