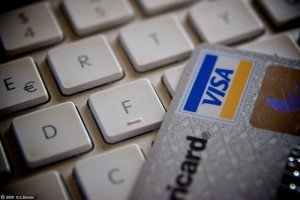 A new research study has found that by the year 2019, one in ten of us will gambling online, which has lead many new outlets and gambling industry experts to declare that online gambling has now gone 'mainstream'. So what do the results of this survey suggest about the online gambling industry, and what does this all mean for the players? Let's take a closer look.
Professional gambling scene moving online
The research, conducted by consumer experts Juniper Research and titled Mobile & Online Gambling: Casinos, Lotteries & Betting 2015-2020, looked into many different aspects of online gaming and gambling, but mainly focused on the growth of the sector over the past three years, as well looking to the five years ahead. They are making the prediction that the growth seen in the sector over the last two years, specifically in the American states of Nevada, Delaware, and New Jersey, could be indicative of the growth to come in the sector up until 2020. This kind of growth would mean that, as the title of this post suggests, around 1 in 10 people will be gambling online, specifically in countries like Italy and the United kingdom, where the market is predicted to take off massively in that time period.
So what is causing this massive surge? Juniper Research, and other industry experts and professionals, are suggesting that many players are migrating to gambling online from other online games, such as traditional lottery games, as well as players migrating from bricks and mortar casinos. This is coupled with the massive increase in online casino games that have sprung up in the last few years, such as playtech roulette, and other online gambling incentives, such as free play bonuses and free slots. This kind of competition has also been good for the industry, with more players now trying to find the best casino online that they can.
What does this mean for the gamblers?
This rise in players is great news for players of online games, as it will increase competition between casinos and lead to better games and offers. Also, it will increase the size of the online gambling community, which is one of the reasons that many people choose to gamble online.