Online Baccarat guide

Baccarat is a great game which is often associated with wealth and luxury. It is no coincidence that baccarat is the favourite game of James Bond as well as many other movie characters. Many people wonder about Baccarat, but are afraid to play because because of the ambience and aura that surrounds it in land-based casinos. That's where online casinos come in; you can play Baccarat without dressing up or even spending a ton of cash.
This Online Baccarat page is your definitive guide. Use our reviews to choose the right top-rated baccarat casino. Then use our links to visit and sign-up for a new account so you can play not only online baccarat, but other online casino games as well. This page is all you need to get started playing at only the best baccarat casinos.
Where to play baccarat online?
Live dealers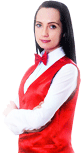 Feel the atmosphere and thrill of Vegas playing Live Dealer games.
Basics, Rules & Types
Online Baccarat rules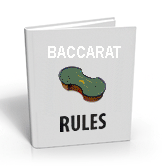 Baccarat or Punto Banco is usually played in a separate casino area. The playing table is about the size of a craps table with three casino dealers and up to 12 or 14 players. There are just two principal bets to make: banker or player - Banco or Punto, plus the rarely used Standoff. Some casinos let the players deal the cards in turn and others have a casino dealer to deal the cards. In online Baccarat the cards are dealt automatically by a virtual dealer.
Types of baccarat:
Baccarat is a great game which has several types to suit players with different tastes and budget.
Basics
Baccarat Articles
Strategies & Systems
Online baccarat games
Baccarat Systems
Sitting at the baccarat table, the main thing you should understand is that Baccarat is a game of chance. Moreover, baccarat is a casino game so the rules are written so that the player cannot beat the odds. According to some calculations, the player has negative expectation in each of 3 possible bets in baccarat, for example, in American Baccarat: if you bet on the Player's hand the casino edge is 1.29%, betting on the Banker's hand the house edge is 1.01%,or if you bet on a Tie the casino advantage is enormous and makes up 15.75%. In other words, if you bet on the player's hand only, you will lose $1.29 of every $100 you have wagered. You certainly have a chance to win in baccarat as with any other game, but only in the short run.