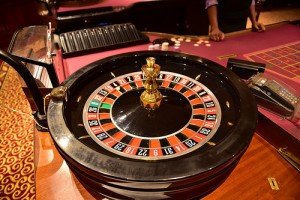 Gambling is called gambling for a reason: it's all down to luck. While there's no mathematical formula that'll guarantee a positive outcome, there are ways to boost your odds. Although you can't beat roulette, understanding the game will help you make more informed decisions.
1. Online Roulette strategy – Understand the odds before you start playing
You can make a lot of money betting on one number, or you can win a small amount by betting on lots of numbers; therefore, the more you numbers you bet on, the higher your chances. New players often make the mistake of polarizing their game. They'll either place everything on one number, or too much on multiple numbers. Learn the statistics before you place your bet.
2. Don't count on a single betting system
There are literally hundreds of betting systems out there. While some players swear by them, just because it worked for one random person, it doesn't mean that it will work for you. Experiment for yourself using free play bonuses to figure out what you're most comfortable with. At the end of the day, when it comes down to odds, every betting system eventually ends up the same.
3. Learn the board variations for Roulette game, free play online!
There are several different variations of roulette. Not every table follows the American format of having the numbers 1-36, 0 and 00 on the board; the European version has 37 and no double zero. This slight difference changes the odds entirely, so before you start placing bets, make sure you understand what advantage the house might have.
4. Don't drink while you're betting on free online roulette wheel
You may think that playing a little online roulette while enjoying a nice cold beer sounds like a pleasant evening in. However, even the smallest amount of alcohol will cloud your judgement. When you're gambling online, keep a clear head and make every effort to resist temptation.
5. Never bet more than you can afford
Contrary to popular belief, casinos don't want to leave you completely broke. From their point-of-view, the more you win, the more you'll come back. Set yourself a budget, choose the most viable stakes and betting pattern, and try to have fun. You will win and you will lose, it's all part of the game!