American Baccarat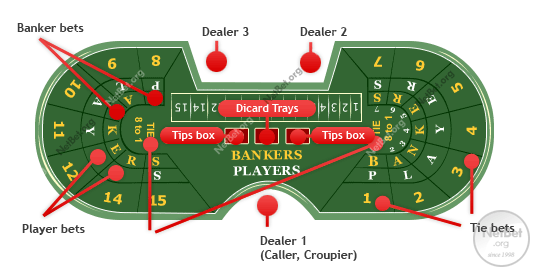 American Baccarat is the most wide spread variation of baccarat which can be found both in the land-based casinos and online. This type of baccarat is also known as "Punto banco". Regardless of the number of players only 2 hands are dealt – Player's hand and Banker's hand and all the players at the table may bet on either the "Player or Punto " or the "Banker or Banco". The casino always banks the game and both hands are played according to predetermined drawing rules. This thing differs the American Baccarat from most historic Baccarat games in which each hand was played by a separate player and players could choose whether to draw the third card or not to do it.
Neither the Player hand is associated with the player, nor the Banker is associated with the Casino. Player and Banker are just two hands which the player can bet on.
To read the detailed American Baccarat rules click here - Baccarat rules.